About HDIS
Welcome to official website of Hockey Day in Saskatchewan (HDIS), an annual event that brings together hockey enthusiasts from all corners of the province. During the third week of January, a Saskatchewan community will be buzzing with excitement as it welcomes players, fans, and special guests to its ice surfaces for thrilling hockey action while hosting its own edition of this spectacular event.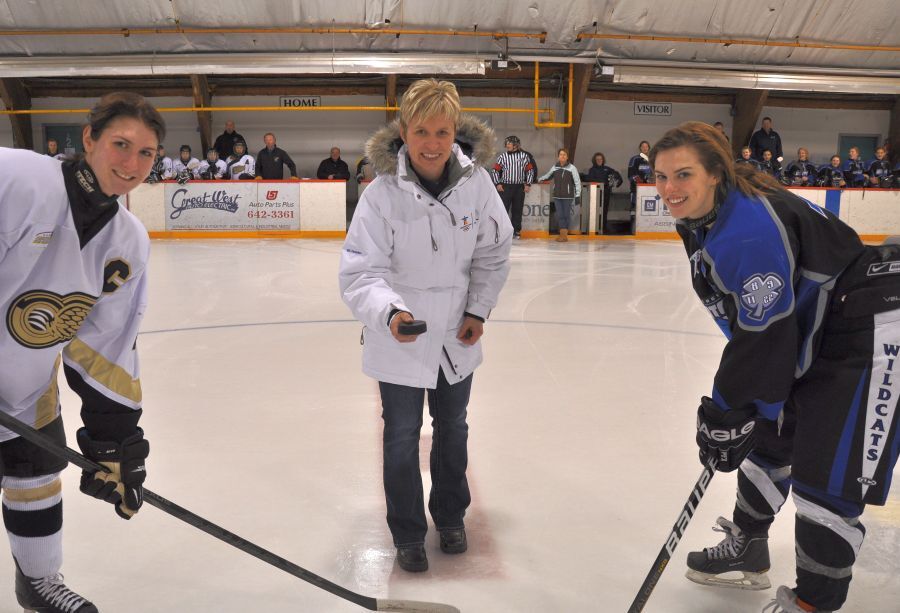 One of the highlights of the festivities is the official HDIS banquet. This grand gathering promises an unforgettable evening with appearances by esteemed guest speakers, which have included seven-time Stanley Cup champion Bryan Trottier. The banquet serves not only as a celebration of the sport but also as an essential fundraising opportunity for the host community's chosen initiative.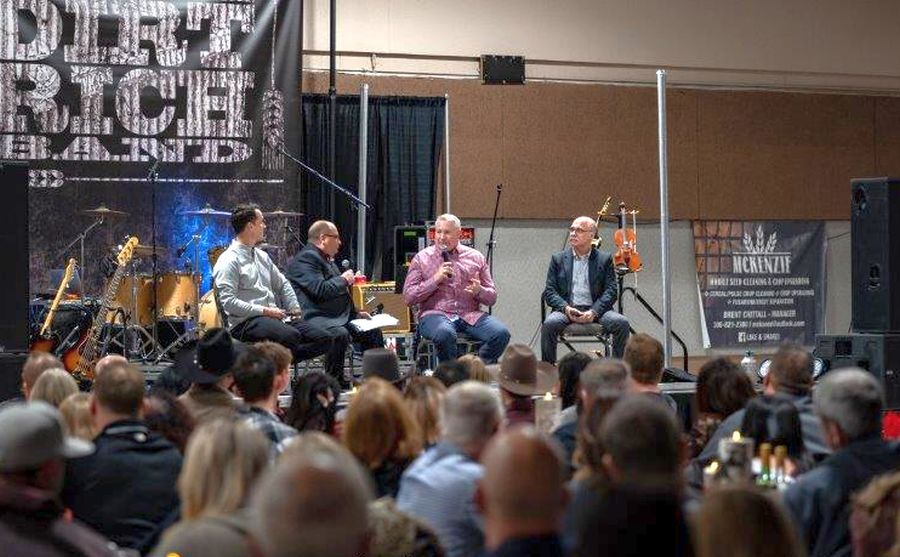 By uniting with the surrounding communities, Hockey Day in Saskatchewan aims to generate the necessary funds to help construct, upgrade or rebuild local arenas, leaving a lasting legacy for future generations of hockey enthusiasts.
Please join us at the next HDIS, as we celebrate the spirit of hockey and create memories that will resonate with us forever.
---
Who Can Host HDIS?
Applications go out annually to Hockey Saskatchewan's membership associations in February with a deadline of April 1st.
The zone rotation of host communities for HDIS over the next six years is as follows:
2024 - Zone 8
2025 - Zone 4
2026 - Zone 3
2027 - Zone 7
2028 - Zone 1
2029 - Zone 5
Can We Team Up On HDIS?
For sponsorship opportunities, please contact Hockey Saskatchewan's Marketing and Communications Manager Joseph Laprairie via email at JosephL@HockeySask.ca or by calling 306-789-5101.
Is HDIS On Social Media?
Check out the Hockey Day in Saskatchewan social media platforms (Facebook and Twitter) for updates.
---
#HockeyDayinSK