RADVILLE, Sask. – It was an event Radville won't soon forget. Hockey Day in Saskatchewan (HDIS) returned after hiatus and was a success due to the dedication and perseverance of this year's host community.
The Town of Radville, located approximately 120 kilometres south of Regina, won the bid to host the event in 2021; however, it was postponed until Jan. 9-16, 2022.
While the spread of COVID-19 presented challenges, the host committee's careful planning and determination allowed clinics, demos, and hockey games to proceed, showcasing Canada's wintertime sport in a small town where it flourishes.
Hockey Saskatchewan would like to commend the host committee and community of Radville (pop. 807) for executing a successful event through all their planning, hard work, and long hours put into the celebration.
The host committee and surrounding communities banded together to put on a fun-filled event at the Radville Rec Centre that returned Hockey Day in Saskatchewan to players, coaches, and fans of the game in 2022.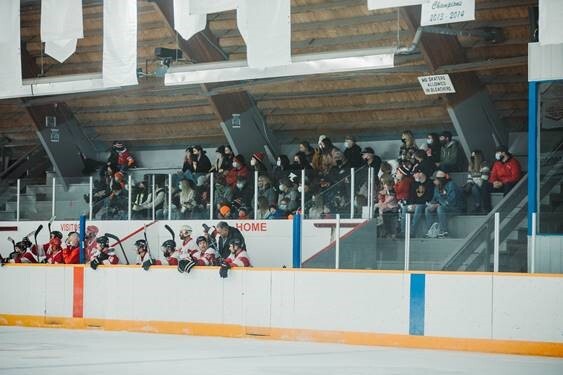 For HDIS on Saturday, the littlest rink users took part in Cross-Ice Jamborees before some U9 action featuring up-and-coming talent got underway. Fans watching in the stands or online via HomeTeam Live's App were then treated to a SMAAAHL match-up with the Estevan Bears' Carson Birnie pulling off 'The Michigan' goal in a 5-4 victory over the Battlefords Stars.
Last but not least was a full line-up of games for Minor Hockey Day on Sunday, Jan. 16, before the event culminated with the raffle draw for the much-anticipated conclusion of the online 50/50, where the pot grew to $42,800.
Radville Minor Hockey was excited to announce that $73,000 had been raised through donations and fundraisers. The annual event is awarded as a way for minor hockey and the local community to raise funds towards a capital project for a new community rink or renovate their existing facility.
"Radville Minor Hockey, Radville Laurier Regional Park, the Town of Radville, R.M. of Laurier and surrounding communities would like to thank everyone involved in the planning, executing and support of Hockey Day in Saskatchewan - Radville 2022. This event and the funds raised will leave a legacy that will last generations. The buzz in our rink is electric, and it wouldn't be possible without the help of Hockey Saskatchewan and our hockey family. Thank you once again!" - Radville Host Committee
This year's event marked the 14th Hockey Day in Saskatchewan since its inception in 2008.
An announcement with details for the 2023 HDIS will be made at a later date.